The house had always spoken to Isabel, and it was no less quiet now that she was leaving it.

Isabel folded her lace handkerchief before putting it in the valise. She glanced around the small bedroom, looking for whatever she might have forgotten.

And the woman watched her from the corner.
COLLECTION
Moonlight Sonata
All that can kill you is what you carry with you.
Imagine a haunted church, where the ground has turned sour and something walks in the shadows to the mournful hymns.
A silent covered bridge that no one dares to cross.
Angry spirits that cry out from beneath the ground of a cemetery that will not lie still.
An ageless man bound in love to a mortal woman, forever moving, forever haunted.
A police officer chasing a suspect into the woods – and suspects they are no longer alone.
A woman preparing to leave her husband, watched by unseen eyes in the corner of the room.
A voice that can speak only through a radio, a voice from beyond death itself.
A man haunted by an ageless face that brings tragedy to his life whenever it appears.
A girl whose imagination carries her beyond the point of no return in a future where dreams become reality – and so do nightmares.
Includes the novellas Infinity and Gethsemane
Released February 2017 from Dark Oak Press
Finalist for the Imadjinn Award 2018
A solitary dancer caught Isabel's eye for a moment: a lithe blond woman no older than she, with long shimmering cornsilk hair and a graceful body that writhed to the music. She seemed to be dancing alone, yet moved between the couples with preternatural balance.

She leaned back with a smile, and Isabel saw her sharp teeth.
NOVEL TRILOGY
Nocturne Infernum
In this alternate Memphis, vampires are a dark underclass whose bite offers pleasure and pain in one sweet kiss. Humans take advantage of the pleasures vampires can provide, but call them friends? Lovers? The strain between human and vampire grows as death rises in the streets…
NOCTURNAL URGES
It's the most popular club in the Memphis nightlife. Part legal bordello, part feeding ground for the city's vampires, it's the only way for them to survive in a world where the creatures of the night are mistreated and ignored until the humans need another fix. Isabel Nelson sought only a night's pleasure, but is drawn to Ryan, the vampire with whom she shared her lifeblood – and who Det. Anne Freitas now suspects of murder. Life and unlife have little meaning when blood is flowing… and someone is hunting in the shadows.
A MORE PERFECT UNION
Freitas is stuck with a new, troublesome partner when she is assigned to investigate a series of threats against congressional candidate Robert Carton. Samantha Crews volunteers at the campaign with Danny Carton, an idealist who wants to make life better for humans and vampires alike. But there's a lot Danny doesn't know about Samantha.
He doesn't know she's a vampire who works at Nocturnal Urges.
He doesn't know his own father is one of her clients.
And he doesn't know what's stalking her…
ABADDON
The Lady Zorathenne requests the honor of your presence at a celebration. A toast, if you will. Followed by a feast.
Beneath the dark Memphis streets, something is stirring. Filled with ancient fury. Seeking revenge on the ones who live above. A revenge born in fire.
Ryan and Samantha must descend into darkness to find answers to the mysteries of the past, as Freitas and Parker seek the truth about the present. And the return of an old foe could make the future a dark place indeed… save for the flames of Abaddon.
A collection of the three Nocturnal Urges novels released March 2015 from Seventh Star Press.
"Nocturnal Urges," winner of the 2004 Darrell Award, finalist for the 2004 Prism Award.
"A More Perfect Union," finalist for the 2005 Darrell Award.
"Abaddon," winner of the 2007 Darrell Award.
I pulled her away from the glass, her body loose and formless in my arms. I held her against my chest, ignoring the blood coating the side of her head. Her body was heavy and still in my arms, without energy or motion. I whispered to her, over and over, until the sirens came and they made me leave her.

Yes, the first time was pretty bad.
COLLECTION
Setting Suns
A nightmarish funhouse turned deadly.
A couple trapped in a futile journey through time.
A single baleful eye watching from the deep.
An assassin waiting in a snow-covered tree.
A pair of soldiers trapped between death and something worse.
These are the tales and terrors of Elizabeth Donald, award-winning author of the Nocturnal Urges vampire mystery series. These stories and more are contained in this volume of terrifying twilight tales.
In that space between evening and nightfall, between consciousness and sleep, the moment when the light fades and the shadows take over… These are the lands of the Setting Suns.
Released 2005 from New Babel Books
Winner of the 2006 Darrell Award for best short story, "Wonderland."
Going out of print July 31.
Laughter swelled out of the radio, growing louder and more shrill until it didn't sound like her anymore, it didn't even sound human, a high screeching cackle that drilled into his ears.

"Stop!" he shouted, and it stopped as suddenly as it began. The silence was somehow worse, the glowing green light indicating he should be hearing the radio, some inanity or awful music. "Sara?"

Silence again, then the voice, small and quiet, accusatory. "How could you, Paul?"
NOVELLA CHAPBOOK
Yanaguana
One of their own is dead.
Unfortunately for the Blackfire team, that usually isn't the end of the fight.
Something is prowling the Riverwalk of San Antonio, a hungry creature with powers beyond any being they've fought before. It can force them to face dark shadows of their past as well as the unquiet ghosts of the city, and with each step it grows stronger – and more hungry.
Follow the crew of Blackfire on their darkest journey yet, under the walkways and bridges of San Antonio in the shadow of the Alamo to face their deepest fears.
This release is a limited-edition chapbook created for Patreon subscribers. It will not be available after the initial printing is sold out. Visit www.patreon.com/edonald to subscribe.
Originally published in Foul Womb of Night by Crone Girls Press, 2020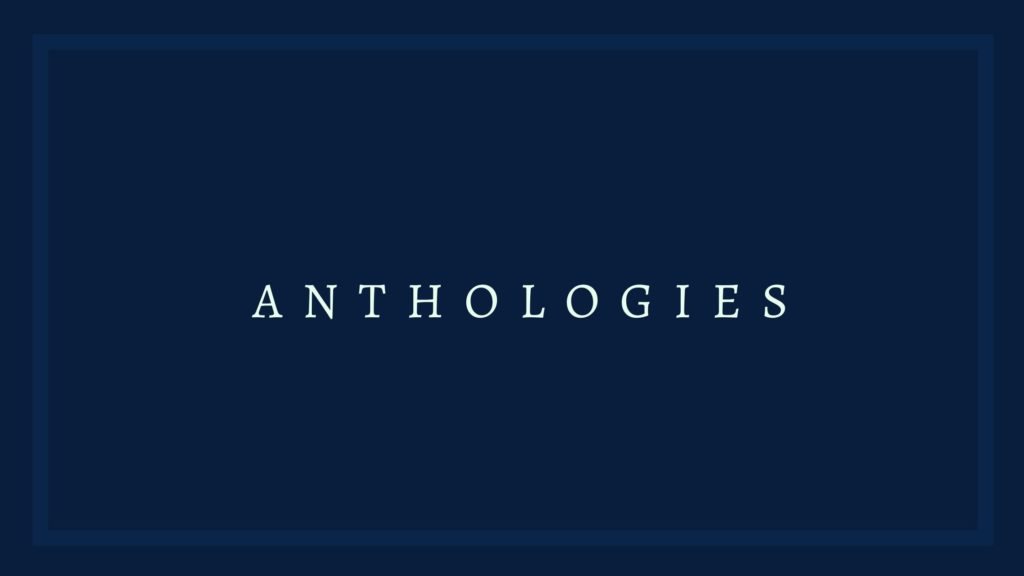 Dreadmire. Based on the game by Randy Richards, released October 2013 by Inkstained Succubus Press. Previously released as Knight of the Demon Tree in 2009 from Spellbinder Press.
Blackfire. Sequel to The Cold Ones. Released March 2011 from Sam's Dot Publishing
Gethsemane. Horror novella, released 2014 from Aardvark Productions.
Infinity. Horror novella, released 2011 from Aardvark Productions.
The Cold Ones. Blackfire novella released 2009 from Sam's Dot Publishing.
Tandem. Romance novella released 2006 from Ellora's Cave Publishing, included in Sultry Summer Fun.
Nocturne. Compendium of both Nocturne novellas, released 2006 from Cerridwen Press.
A More Perfect Union. Novella released 2005 from Ellora's Cave Publishing re-released 2005 from Cerridwen Press.
Nocturnal Urges. Novella released 2004 from Ellora's Cave Publishing, re-released 2005 from Cerridwn Press.
"The Train," short story, winner of the Mimi Zanger Award for literary fiction.
"Shiny People," short story, published in the anthology Coppice and Brake by Crone Girls Press, March 2020
"Sgt. Curious," short story, published in the literary magazine River Bend Review, March 2020
"Dear Katrina," short story, published in the literary magazine River Bend Review, March 2020
"In Memoriam," short story, published in the anthology Stories We Tell After Midnight, October 2019
"Weathergirl," short story, published in the anthology Cover of Darkness, May 2009
"Miracle Girl," essay, published in the Belleville News-Democrat, March 2009.
"Bargaining With Spiders," short story, published in the anthology Twilight and Thorns, December 2007
"Silent," short story, published in the magazine Thirteen Stories, December 2003. Reprinted in Aoife's Kiss Magazine, March 2007.
"Muse City: I Live With It Every Day," short story, co-written with Jason R. Tippitt, published by Distinctive Fiction, November 2003.
"Jesus Loves Me," short story, published in the e-zine The Murder Hole, March 2003
"Blue Light Special," essay, published in Panorama Magazine, November 2003.
"Code Red," essay, placed in the 2002 Writer's Digest Writing Competition.
"Vertigo," short story, published in DogEar Magazine, September 2002.
"The Modern Apprenticeship, Brought to You by Bill Gates," essay, published in the New Jersey Special Review Assessment, 2002.
"Does Anybody Know What Time It Is?" essay, placed in the 2001 Writer's Digest Writing Competition.